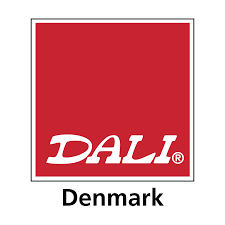 DALI
In Admiration of Music
https://www.dali-speakers.com/
DALI started in1983, based on the observation that customers often request a combination of size, shape, performance and price that existing brands could not offer. We committed ourselves fully to the task of creating loudspeakers with outstanding performance and natural sound at competitive prices.
Brimming with confidence and inspired by a firm belief that it would be possible to create a unique DALI sonic identity that focused on musical realism and sound integrity, we set out to redefine the reproduction of sound. Now, with close to 30 years of experience and global recognition, we can proudly say we've taken a stance on sound that has advanced the state of the art, inspiring music and cinema lovers and challenging the competition to catch up.
Today, DALI offers an exciting range of speakers to suit every taste from the cost-conscious ZENSOR series to the ultimate performance speaker the MEGALINE. With more than one million satisfied DALI owners in more than 65 countries, we bring music and film to life at home, giving proud DALI owners a more honest, nuanced and richly detailed listening experience.