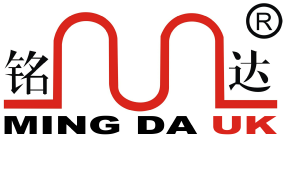 Ming Da
World class designs - Exceptional Sound Quality - Outstanding aesthetics
Ming Da UK was established in late 2011 to import, support, and distribute the Ming Da range of valve audio equipment manufactured in China by the Mei-Xing Electronics Company a family run concern, manufacturing for over 22 years. The owner Mr Jigui Xiao is passionate about valve amplifiers and takes the design, sound quality and manufacturing very personally. He is fully hands-on in all stages, working with the 25 full time staff members from design to dispatch.
All Ming Da amplifiers are built by hand, using top quality components. Our Jinvina valves are specially made and carefully tested to make sure that they meet the Ming Da specification and the high standards required.
Mark (Audio electronics designer and UK Ming Da Distributor) also works with the Chinese design team at the Ming Da factory on design and general product improvements.
In terms of electronic components, Ming Da source the best parts from around the world, from Alps volume controls, UK made Aerovox, Philips and Nichicon smoothing capacitors, along with other audiophile coupling capacitors made by Jinvina, and of course the well known Jensen capacitors. Following the amplifier manufacturing process, all amplifiers are given a 60 hour "burn in" and re-test before shipment to the UK.
The words Ming Da translate from Chinese to "striving for the best manufacturing" which is firmly in the business philosophy!